TO KNOW CHRIST | TO SHOW CHRIST | TO SERVE CHRIST

Forever Faith Kids
Wednesday Nights from 6:30-8:00pm
Forever Faith Kids (FFK) is for those in Junior Kindergarten to Grade 6. Three teams with leaders based on age are formed. The evening begins with "
Large Group Time
" where songs are sung, group games are played, verses are memorized, and watching videos together are enjoyed. Teams then rotate through different stations including the snack station, game stations, craft stations, and story time station. FFK is a great way to make friends, invite friends and learn about God in a fun way! The "
The Gospel Project for Kids
" curriculum is a chronological theological three year journey through the major Books and events of the Bible. In age appropriate ways, "
The Gospel Project
" shows how each story, person or event foreshadows the ultimate redemption in Jesus and the work accomplished on the cross. There are opportunities for leadership in music and drama for older children. Those above Grade 6 can volunteer to help lead teams or rotations.
Why you should be a part of FFK:
FFK is a fun but formative time in Biblical comprehension. Children deepen their understanding of the Bible, of the need for a Saviour and learn how the whole Bible points to Jesus. Children regularly learn Bible verses through music. Participating in FFK provides a natural avenue for children to invite friends to. It lets older children provide leadership in music, drama, and with their teammates.
FNY / Girls G2G
What is FNY?
Friday Night Youth is an opportunity for youth to spend regular fellowship time together. The program currently runs Friday nights from 6:30pm to 8:00pm. The first half hour is free time that many spend playing basketball, video games, and other activities. A snack and Bible Study time follows. Most students in FNY are between Grades 6 and 10.
What is G2G?
Girls Get Together is an opportunity for girls in Grade 4 and up to meet for a special project or outing. These happen less frequently so ask to be put on the e-mailing list if you are interested by using the
contact form
.
Being part of a regular youth program lets similar aged young people study the Bible with their peers. Regular participation helps to develop friendships within the church community. The aim is to provide an instructive but adaptive program that meets teens and preteens interests and temperaments. Some preteens who don't feel comfortable with the format of other youth programs feel more at home with our adaptive approach.
Youth Retreats
Every year Centennial Park Baptist Church joins with other churches of the
CBOQ Youth
for winter weekend retreats that happen in January and February. There are separate retreats for middle school and high school students. The retreats take place at
Muskoka Woods in Rosseau, Ontario
. It's a time that includes great speakers, music and a host of indoor and outdoor activities at their amazing facility. The weekend always is a lot of fun and a good time for fellowship and Christian instruction. The cost for the weekend in usually around $150 including transportation. Please don't let finances be an issue. Sponsors are available to anyone who would like to go but can't because of cost. Those who have experienced youth retreats know they can be a formative time away from the pressures of modern life, in the company of believers, and be confronted with the Scriptures. The CBOQ does an excellent job in providing resources so that churches and leaders can start and continue the topics discussed before and after the weekend. Parents are invited to come as leaders if that would encourage your child to come. Participating in youth retreats can often help forge lifelong friendships.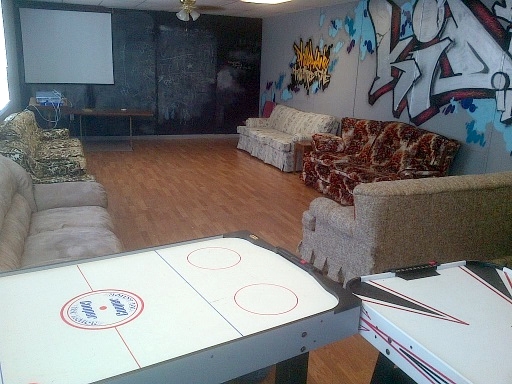 To be a place of safety where youth can come and find rest and help. Recognizing that youth can live lives filled with pain, Centennial Park Baptist Church is a safe place for them to come! To be a place where youth can come and be CARED for, not just entertained!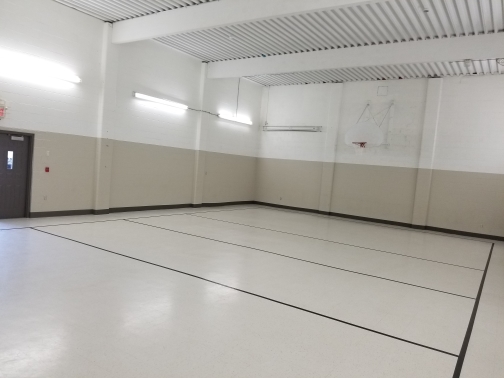 Centennial Park Baptist Church is equipped with a gym for youth and other special events. Come on out to Ball Hockey every Wednesday evening beginning at 8:30pm.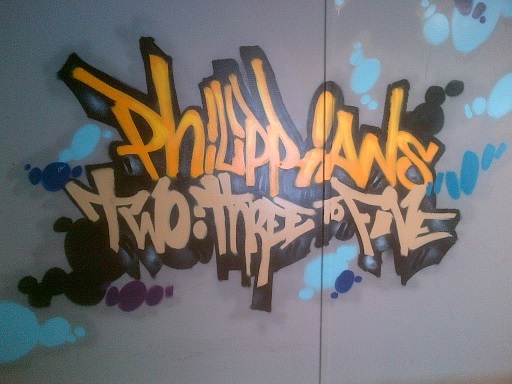 Whatever your age, interest or needs, or whether you are single, a parent or a young person, there is an activity and a group of friendly people who will make you feel welcome.